The total square-footage is 15,600, including the land. The total cost is £585,000. Total cost divided by the total square-footage is £37.50, per sq ft.
We humbly request every family to collectively consider pledging for 100 Sq feet. If the entire pledge is not possible in one payment, please consider setting up a monthly standing order.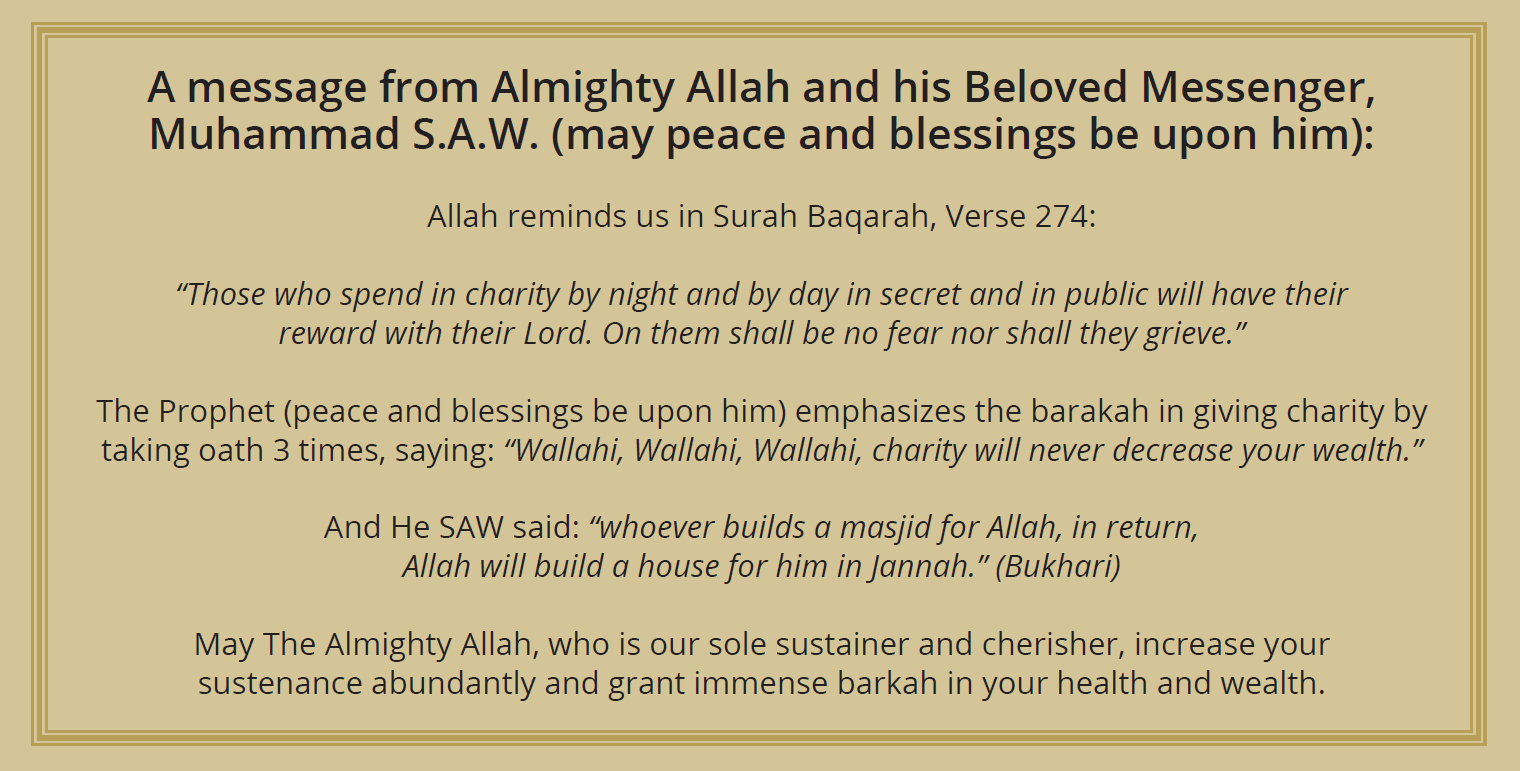 The first phase of our project is to raise the sum of £375k, as soon as possible in order to purchase the property. The total cost, including the stamp duty is £395k.
The second stage of the project is to raise funds to help discharge the conditions placed by the council, and for internal and external works, to ensure the property is suitable for prayers. The cost for this is approximately £60k.
The third stage is to raise funds to re-pay the outstanding qardh-e-hasna of £130k on the aforementioned land near the prayer facility, located on Beardwood Road, which will be used as the additional musallah car park.